Social Finance Products

| | |
| --- | --- |
| Energy | Financial products that invest mainly in companies that contribute to the efficient use of energy and resources |
| Fisheries | Financial products that invest in companies well placed to profit from the increasing demand for seafood in emerging markets |
| Environment | Financial products that invest mainly in companies involved in its address climate change such as green energy, preventing environmental pollution, and clean water resources |
| Agriculture | Financial products that invest mainly in agribusiness companies |
| Medical | Financial products that invest mainly in companies involved in generic pharmaceuticals and genomic technologies |
| Water | Investment funds that invest mainly in companies involved in water businesses (such as companies providing technologies, products and services related to water resources) |
| Socially Responsible Investing (SRI) | Financial products that invest mainly in FTSE4 Good Global 100 Index companies |
| Emerging markets and infrastructure projects | Financial products that invest in a wide range of companies that provide infrastructure and social services such as energy, public housing, transportation, water and wastewater, and telecommunications |
The Nomura Group, through its products and services, facilitates appropriate flows of funds, and believes its social role as a financial services company is to contribute to economic growth and sustainable development of society. By providing financial services based on the needs of customers and society and through dialogue with its stakeholders, Nomura contributes to the solution of many social issues around the world.
The world today faces many social issues that demand solutions, such as global warming and obtaining sufficient water resources. To help provide these solutions, the Nomura Group acts as a conduit for financial resources by meeting the funding needs of projects that promote solutions to these issues by acting as a channel for funds from investors who want to contribute to society.
The World Bank Issues "Sustainable Development Bonds"
In December 2015, Nomura underwrote and sold World Bank Sustainable Development Bonds to the retail investors in Japan. The World Bank raises funds in the international capital markets to finance sustainable development projects in developing countries focusing on poverty reduction and inclusive growth across a range of sectors including among others: agriculture and food security; education; energy; finance, trade and industry; healthcare and social services; law and governance; transport; and water and sanitation.
Nomura has sold a total of over JPY 56 billion (USD eq. 450 million) in World Bank Sustainable Development Bonds in 2015, making it this products' largest distributor in the Uridashi market.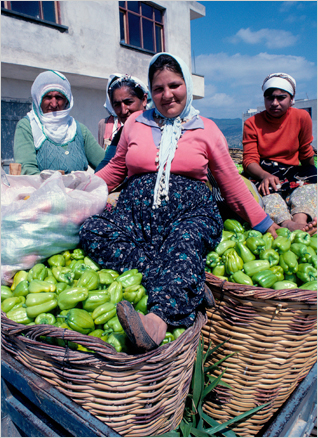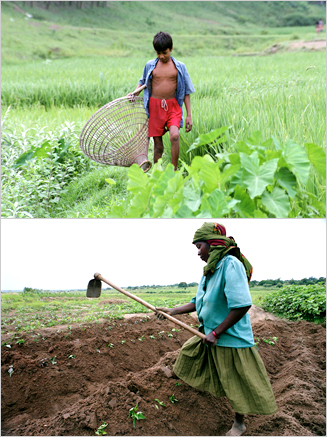 The Inter-American Development Bank Issues "Education, Youth, and Employment (EYE) Bonds"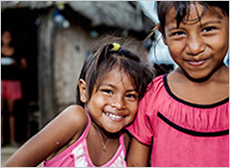 In October 2015, Nomura acted as underwriter and distributor of the "Education, Youth, and Employment (EYE) Bonds" issued by the Inter-American Development Bank ("IDB" or "IADB").
IDB has a "life cycle" approach to building human capital from early childhood care and education, through formal primary and secondary education, as well as programs that facilitate labor market placement by improving the transition from school to work through vocational training.
The IDB provides financing to support projects in Latin America and the Caribbean countries in order to reduce poverty and inequality. The IDB segregates the proceeds from EYE bonds in a separate sub-account, disbursing funds only to education, youth or unemployment projects which fulfill [meet] specific criteria.
The World Bank Issues "Green Bonds"
Global warming is a factor behind many environmental issues, including rising sea levels around the world, desertification, and abnormal weather conditions. In the developing countries, it is necessary to address global warming and economic development issues at the same time. In May 2014, Nomura acted as underwriter and distributor of the "Green Bonds" issued by the World Bank. The funds invested in these bonds are being lent to a range of projects related to the prevention of global warming. These will include developing renewable energy sources, increasing the efficiency of energy use, and applying new technologies to agricultural systems. These projects are expected to provide relief to developing countries that are suffering from the effects of global warming.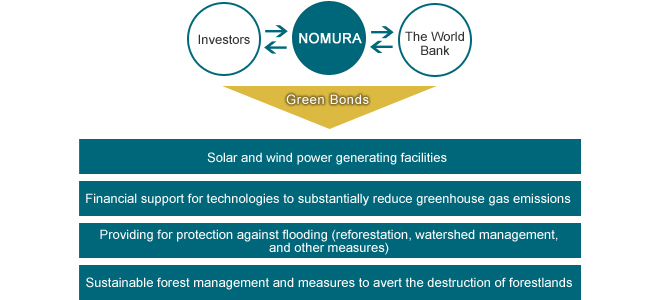 Asian Development Bank Issues "Water Bonds"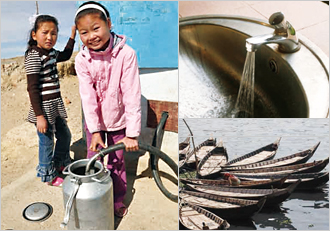 The number of people living in the emerging countries who have access to safe water supplies is limited, and solving issues related to water is important. In December 2013, Nomura underwrote an issue of "Water Bonds" for the ADB. The proceeds will be provided to finance many water-related projects in the Asia-Pacific region. These will include improving the efficiency of water usage, the management of water resources, and management of effluents from sewage treatment plants.
African Development Bank Issues "Education Support Bonds"
In September 2013, Nomura underwrote an issue of Education Support Bonds for the AfDB. The funds are being used to provide support for various education-related projects in Africa. These include investments in human capital today to build the necessary skills required to support infrastructure investments tomorrow, thereby supporting countries in their move up the global value chain.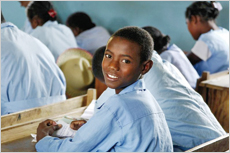 JICA Bonds
In February 2016, Nomura underwrote and distributed an issue of bonds for the Japan International Cooperation Agency (JICA), which is Japan's government agency providing official development assistance. These bonds were issued as part of initiatives to broaden JICA's funding sources and to make JICA's roles and activities-which include improving the infrastructure in emerging and developing countries and providing various development assistance-better known to the general public.

Sustainable Investments at Nomura
* Please scroll horizontally to look at table below.
Issuance
Product Name
Issuer
Use of funds
September, 2014
World Bank Bonds
World Bank
The World Bank raises funds in the capital markets to promote sustainable development through activities such as education, disaster risk management, and gender.
June, 2014
Food Security Bonds
African Development Bank (AfDB)
Food security enhancement in Africa
May, 2014
Green Bonds
World Bank
Its lending to eligible development programs that are designed to address the challenges of climate change.
December, 2013
Water Bonds
Asian Development Bank
Water related projects in Asia-Pacific region
September, 2013
Education Support Notes
African Development Bank (AfDB)
AfDB will use its best efforts to direct the net proceeds of the issue of these notes to education suppor lending projects, subject to and in accordance with the bank's lending standards.
June, 2015
September, 2015
February, 2016
JICA Bonds
Japan International Cooperation Agency
For yen loans by Japan to emerging economies and developing nations to support infrastructure development and combat climate change
February, 2011
May, 2011
September, 2011
August, 2012
July, 2014
Green IFC Bonds
International Finance Corporation
Renewable energy, energy efficiency and other environmental related projects such as climate-friendly projects
May, 2012
January, 2013
August, 2013
Clean Energy Bonds
Asian Development Bank
Clean energy projects in developing countries in Asia
January, 2010
Environmental Support Bonds
Nordic Investment Bank
Environmental related projects such as the development of manufacturing technologies that curb greenhouse gas emissions and power generation facilities that use renewable energy sources
Examples of financial products offered by Nomura Asset Management that contribute to sustainability
East Japan Revival Support Bond Fund 1105
Nomura Global SRI 100 (also known as Nomura Global Social Responsibility Investment)
Nomura High Yield Supranational Bond Fund Monthly Dividend (also known as Global Assist)
Nomura Japan Smart City Stock Fund (also known as Nippon no Mirai)
Nomura Aqua Investment
East Japan Revival Support Bond Fund 1105
Nomura Asset Management established an investment trust fund in May 2011 and is managing it with the aim of providing support for the recovery of the areas devastated by the Great East Japan Earthquake. In FY2013/14, we donated ¥63 million from a portion of the trust fees received in the fourth and fifth periods of the fund's operation (about 0.2% of total fund assets per year) for recovery work in the areas affected by the megaquake.
In addition, Nomura is making continuous donations to the "Iwate Educational Aspiration Fund," the "Great East Japan Earthquake Scholarship Fund for Children in Miyagi," and the "Great East Japan Earthquake Fukushima Children's Donation Fund" to provide assistance for the children orphaned by the earthquake disaster to find the opportunity to choose their life and career paths to provide for themselves. Donations will be made 10 times over the five-year period of the "East Japan Revival Support Bond Fund 1105".