First Joint Research Project in Japan on the Use of Quantum Cryptography in the Financial Services Sector
Nomura launched a joint research in December 2020 to investigate the effectiveness and practical application of quantum cryptography in the finance business, in collaboration with the National Institute of Information and Communication Technology (NICT), Japan's national research institute, Toshiba and NEC. This is the first such initiative in Japan.
The system environment in the financial sector has seen significant changes in recent years. These include the rising threat of cyberattacks, rapid advances in digitalization and growing interest in connecting with external partners via API. This has led to strong demand for more rigorous security measures.
Regarding cryptographic technologies used to secure data communication inside and outside the system, it was believed that data could not be realistically decoded or intercepted (eavesdropping) by a third party given the extremely complex computations required and the astronomical amount of time that would involve.
However, given the rapid development of quantum computing technology, which is known to decode current cyphers at a remarkably high speed, the potential threat is greater. As such, new security measures are urgently needed to prepare for future threats.
Quantum cryptography is the only cryptography theoretically proven to be secure and undecipherable by any third party regardless of the computational power they possess. Through this joint initiative, we will verify the application of quantum cryptography to business in the financial sector.
Transactions in stock trading typically require quick transmission of large volumes of data and need to be processed in less than milliseconds. We will verify whether quantum cryptography can process data (dummy data) similar to actual client information and stock trading information under such an environment, where it is subjected to extremely high communication stress.
Nomura Group is committed to enhancing the trust and security of our clients. We will continue to implement measures to strengthen cybersecurity.
Image of experiment environment
Note: Quantum secure cloud system combines quantum cryptography technology and secret dispersion technology to enable the safe distribution, storage, use and application of data. In addition to guaranteeing a high level of security that ensures data cannot be altered or deciphered, this technology allows for the collection, processing and use of highly confidential information, such as individual or company information, that has accumulated in such fields as healthcare, new materials, manufacturing and finance.
Komainu Emerges to Address Financial and
Security Challenges for Digital Asset Institutional Investors
Komainu is a joint venture between Nomura Holdings, digital asset security company Ledger and pioneer digital asset investment house CoinShares. Komainu is a digital asset custody business for institutional investors and the first hybrid institutional-grade custodian for institutional investors designed by finance and security leaders.
Komainu brings together expertise from banking, fund management and cyber-security and provides an optimized application-based solution allowing multi-asset support benefits, regulatory compliance and insurance, while giving peace of mind to digital asset owners with built-in security protocols.
With the ten largest digital assets alone reaching a total combined market capitalization of $300bn+, institutional investors are looking to incorporate digital assets into their investment strategies. Komainu will address the need of these investors for decentralized finance that is institutionalized, regulatory compliant and secure.
Steve Ashley, Head of Wholesale Division at Nomura, commented: "Komainu's mission is to become the key partner to financial services institutions who wish to gain exposure to the emerging digital asset industry in a secure and regulatory compliant way. Digital Assets are being increasingly perceived as an effective 'store of value', particularly after the substantial stimulus measures enacted post COVID-19."
Jez Mohideen, Global Chief Digital Officer, Wholesale at Nomura, added: "Through this joint venture, we have successfully bridged the gap between legacy finance and emerging technology, establishing Komainu as a regulated and secure digital asset custody solution tailored to the needs of institutional clients. Komainu will act as a foundational pillar to Nomura's digital asset strategy, enabling the firm to further progress with its initiatives across the full digital asset value chain, thereby setting out to become one of the leaders in the institutional digital asset industry."
Headquartered in Jersey, Komainu was first announced in May 2018 and opened for business in June 2020.
Related Links
Japan's First Digital Bond Offering Using Blockchain Technology
NRI issues Japan's first bond offering using blockchain technology through "ibet" a new open source blockchain platform developed by BOOSTRY, NRI's joint venture with Nomura Holdings.
The bonds are structured to enable issuers to keep track of bondholders, which is difficult with traditional bonds, as well as offering non-monetary return that may serve as an incentive for investors to hold bonds long term and contributing to greater consumption.
The offering aims to expand the functions of the capital markets, create value and help resolve social issues.
The bonds are structured to enable issuers to keep track of bondholders, which is difficult with traditional bonds, as well as offering non-monetary return that may serve as an incentive for investors to hold bonds long term and contributing to greater consumption.
The offering aims to expand the functions of the capital markets, create value and help resolve social issues.
Blockchain technology is gaining traction in finance. Also referred to as distributed ledger technology, it allows data to be stored in "blocks" of information that are then linked with other blocks to form a "chain." Because of its decentralized nature, blockchain is considered to be transparent and secure. As many industries explore the possibilities that blockchain offers, the financial services sector is mainly focused on how this technology can be used for settlement services and securities transactions.
In March, 2020, Nomura Research Institute (NRI) announced Japan's first bond offering leveraging blockchain technology. The offering was made through "ibet", a new open source blockchain platform developed by BOOSTRY.
BOOSTRY is NRI's joint venture with Nomura Holdings. The two companies first collaborated on blockchain technology in 2015 as part of ongoing efforts to incorporate advanced technologies into finance. In addition to developing infrastructure to facilitate the trading of securities, BOOSTRY aims to support fundraising in online capital markets through its consulting services and provide a new, seamless investment experience for its clients.
Structure of the offering
The offering comprised two bonds: a digital asset bond and digital bond. The digital asset bond was sold directly to investors by NRI, while Nomura Securities underwrote the digital bond. Nomura Trust and Banking served as fiscal agent on both bonds, and BOOSTRY was bond register agent in addition to providing its ibet platform.
The entire settlement process involves linking ibet with the entitlement registry and the fund settlement network. There are approval nodes, which are mainly operated by financial institutions, issuers, and tech companies, and user nodes operated by investors and service providers.
The bonds offer several advantages. Since the bond registers for both bonds are managed through ibet, investors are able to keep track of bondholders, something that is difficult with traditional bonds. The digital asset bond has an additional two-fold benefit. First, by selling directly to individual investors, issuers can develop a stronger relationship with investors. Second, by offering investors non-monetary return in the form of points that can be redeemed at cafes, the bond contributes to increased consumption.
Hiroshi Yamada, Capital Markets Department, Nomura Securities, says: "On the investor side, since return on bond investments has been limited to money in the past, having a wider range of return options may serve as an incentive for them to hold bonds for a long period. For issuers, depending on the nature of the return, it is possible to reduce funding costs. This will encourage investors to hold bonds for a longer period of time and lead to more stable corporate bond prices in the secondary market."
How does this offering compare to offerings overseas?
Toshinori Sasaki, CEO of BOOSTRY, says there are many similar cases overseas. "For example, tZero's issuance and distribution of preferred shares in the United States and the World Bank's issuance and distribution of bonds in Australia are two cases in which blockchain was used to issue and manage securities. Generally speaking, blockchain technology is used to reduce the costs and time required for an issuance. In the case of NRI's digital asset bond, the issuing company is able to sell securities directly to individuals and offer non-monetary rewards leveraging our ibet blockchain platform."
He continues, "As individuals can directly hold corporate securities, we believe this will help enhance the functions of the capital markets. In other words, whereas a typical offering helps increase the number of transactions by existing capital market participants, the structure used in this case will help increase the uses of the capital markets."
The digital asset bond provides funding through the capital markets and represents a new form of collaboration between marketing and finance. The digital bond is expected to contribute to more agile fundraising through new financial services such as digital currencies.
BOOSTRY has partnered with Fujitsu to provide an interconnection platform service that enables seamless execution of multiple transactions across different platforms. Set to launch in the second half of the 2020 fiscal year, the collaboration is expected to include a wide range of companies and industries. Together, BOOSTRY and Fujitsu are working to create a new world of digital asset transactions, and contribute to the development of the token economy.
Hiroshi Yamada concluded: "Our goal through this offering is to contribute to the development of Japan's capital markets in order to create value and help resolve social issues. We will continue to leverage Nomura's robust network and collaborate with external partners to develop new services in the capital markets and respond to the diverse needs of our clients."
Related Links
Development of New Investment Management Methods Using Cutting-Edge Technologies
The Innovation Lab Department of Nomura Asset Management (NAM) conducts research and development of new investment methodologies using machine learning and other leading edge technologies used in statistics and information science. NAM also pursues cutting-edge technologies, some of which have been accepted by prestigious AI academic conferences, such as the AAAI (Association for the Advancement of Artificial Intelligence) Conference on Artificial Intelligence and the International Joint Conference on Artificial Intelligence (IJCAI).
1. New Portfolio Optimization Proposal Based on Extreme Risk Scenario
In investment management, extreme risk scenarios such as the collapse of Lehman Brothers or the coronavirus pandemic, usually lead to huge losses. At IJCAI 2020, NAM presented a paper entitled RM-CVaR: Regularized Multiple β-CVaR Portfolio, in which it proposed a new portfolio building methodology that minimizes the amount of losses incurred in such extreme risk scenarios.
VaR (value at risk) is used in risk management in the financial sector. For example, using the VaR metric, risk managers may exclude risk scenarios that have a 5 percent or less probability of occurring, and measure the maximum possible amount of losses under normal market conditions.
Conversely, CVaR (expected shortfall) measures the average potential losses when only the extreme risk scenarios excluded under normal conditions are considered. The confidence level is the threshold used to determine what scenarios are excluded as extreme. A slight change in the data used in the scenario analysis or in the confidence level tends to result in a significant change in CVaR.
In this paper, NAM proposed a portfolio building methodology that takes into account multiple CVaRs by minimizing the margin for each CVaR. The experiments on well-known benchmarks demonstrated that NAM's portfolio had a higher risk-adjusted return and lower drawdown compared with various other portfolios.
2. Versatile Stock Price Prediction Methodology That Can Be Used in Various Market Analyses
Stock price forecasting is expected to resolve two major issues. The first is the issue of overfitting for past data. In some cases, irregular events of the past are not recognized as exceptions, but rather incorporated as important factors for prediction, resulting in poor performance (overfitting). Secondly, depending on the target stock and market, there may be little data available to forecast the stock price. Even in such an environment where data is limited, a way is needed to enable the machine to efficiently learn various future scenarios.
At the AAAI Conference on Artificial Intelligence (AAAI 2020) held in New York, NAM and Dr. Junpei Komiyama, Assistant Professor at New York University, proposed a stock price forecasting method that can simultaneously resolve both of these issues. Using deep learning for the stock price forecasting method, they showed that overfitting for past data can be prevented by automatically stopping learning when the RankIC (relativistic information coefficient) index reaches a certain level. They also proposed a concrete method for transfer learning whereby a model that is based on data from one market is reused to conduct prediction for a different market. NAM's model has been proved to yield better results in terms of profitability than the existing stock price forecasting models used to predict stock indices (MSCI index) for North American and Asian markets.
Nomura Group is committed to developing new investment management models leveraging our own perspectives and unique methodologies in order to provide increased investment opportunities and added value for our clients.
Nomura and SRI to Create "Nomura - SRI Innovation Center" (NSIC)
In September 2020, Nomura and SRI International signed an agreement to establish the Nomura SRI Innovation Center (NSIC). The NSIC will be a large-scale collaboration between Nomura and the world-renowned U.S. non-profit research and development organization, SRI International.
The NSIC will encourage innovation by connecting member corporations with R&D labs, university research, incubators and startups in the U.S. The center will facilitate cross-cultural connections, helping to cultivate a range of business practices that it will then synthesize and share through workshops, guest lectures and bespoke content. Areas of collaboration will include frameworks for deep technology transfer, evolving business models and best practices, go-to-market strategies, and focused interactive experiences - all tailored to Japanese corporations.
While a small number of Japanese companies have achieved success in Silicon Valley, many more have encountered challenges. By establishing the NSIC in collaboration with SRI, Nomura will support Japanese clients by promoting technological innovation and integrating Japanese companies more closely into the U.S. innovation ecosystem.
The NSIC will sit in the heart of Silicon Valley on the SRI campus in Menlo Park, California. It is the first U.S. membership-based innovation center dedicated to serving Japanese companies. Member companies will work closely with SRI staff and researchers onsite to pursue innovation. The center will begin operations in the first half of 2021.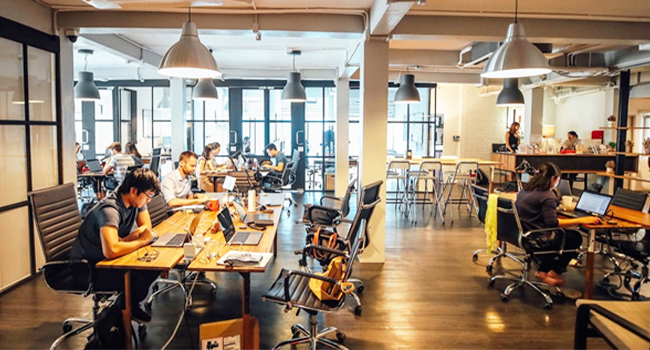 SRI was established in 1946 in the United States as a research and development organization. SRI primarily conducts R&D and incubates startups. The U.S. government is a core client, and SRI has contributed to the development of the internet, Siri, the computer mouse, a robotic surgeon and audio-visual and sanitary technology. Since the 1963 establishment of an office in Japan, SRI has collaborated with many Japanese companies.

Related Links
Innovation Lab
The Innovation Lab was established to conduct research into innovative technologies that can help us provide more sophisticated asset management services and a better quality experience for our clients.
Collaboration with Academic Institutions
Development of Financial Data Science Platform (May 2018)
Joint project with Hitotsubashi University Business School Financial Strategy Program
Presentations (2018)
Jan. 9:

Joint paper with Tokyo University's Professor Nakayama in arXiv*

Jan. 24:

Presentation at Symposium of Cryptography and Information Security 2018

Jan. 24:

Lecture at The Securities Analysts Association of Japan

Mar. 20:

Presentation at Special Interest Group on Financial Informatics
*arXiv (pronounced archive) is an online preprint repository containing scientific papers in the fields of physics, mathematics, computer science, quantitative biology, quantitative finance, and statistics.
Robo Advisor
Based on our clients' responses to a few simple questions, our robo advisor provides automated, bespoke investment advice and portfolio recommendations through our online platform.
Quantum Computing
Quantum computers are said to calculate at 100 million times the speed of conventional computers.
In February 2018, Nomura became the first financial institution in Japan to launch research into how quantum computing can be used in the finance business.
Our focus is on unlocking the power of technology to provide higher quality services for our clients. We believe that nurturing innovation potential can lead to an exciting future of new discoveries.
Social Media × AI
As part of the Ministry of Economy, Trade and Industry's IoT business initiative (New Index Development Business Using Big Data), Nomura Securities launched the "SNS x AI Business Confidence Index" and the "SNS x AI Industrial Production Index."
The SNS x AI Business Confidence Index leverages AI to gather tweets related to business sentiment from an online sample, automatically assigning a score to the sentiments based on how negative or positive they are.
The SNS x AI Industrial Production Index also uses AI to mine information regarding work or the economy, and predict the Industrial Production Index using machine learning.
Blockchain Technology
We have successfully tested the use of blockchain technology to streamline the ISDA (International Swaps and Derivatives Association) Master Agreement negotiation process for over-the-counter derivatives, including coordination across various internal functions. We are exploring ways to apply this technology to different areas of our business.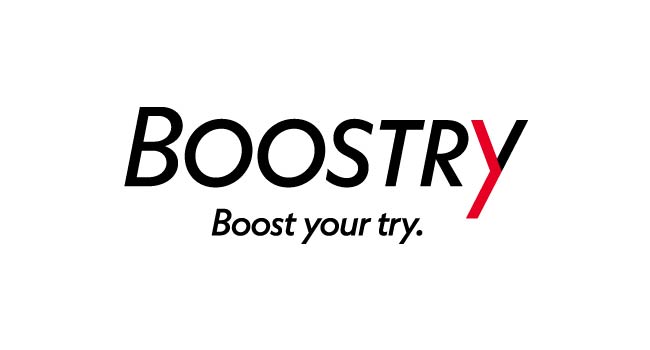 BOOSTRY
BOOSTRY develops infrastructure for the exchange of securities and other rights using advanced technologies such as blockchain.
By facilitating the issuance and exchange of security tokens, we aim to provide clients with a next-generation fundraising model and investment experience.
Business overview
Develop infrastructure for exchange of securities and other rights leveraging blockchain technology
Create a network to enable the transfer of security tokens and other digital asset rights
Deliver consulting services to help clients with fundraising in online capital markets
Provide apps to facilitate a new, seamless investment experience
The ibet platform uses blockchain technology to facilitate the issuance and trade of digitized rights, including financial products.
AI Assistant
Get the latest stock market information through our voice-controlled AI personal assistant. Our services are available on Amazon Echo, Google Home, my daiz by NTT docomo and LINE Clova.
Amazon Alexa
Google Home
my daiz
LINE Clova
Mago Channel
Keeping Families Connected in Collaboration with Chikaku
Stay connected with the Mago Channel communication tool.
We launched the Mago Channel service in collaboration with Tokyo-based start-up Chikaku as part of our accelerator program VOYAGER. It allows grandparents living away from their children and grandchildren to see pictures and videos of them by simply using their televisions at home.
Mago Channel provides a digital solution that helps close the distance between aging grandparents and their grandchildren, and strengthen family bonds. Mago means "grandchild" in Japanese.