Nomura Group provides financial services that contribute to the creation of a sustainable society under the management vision of "Achieve sustainable growth by solving social issues." Nomura will continue to promote initiatives to achieve the SDGs and contribute to economic and sustainable social development, while contributing to the growth of sustainable financial market.
Nomura's Role in Sustainable Finance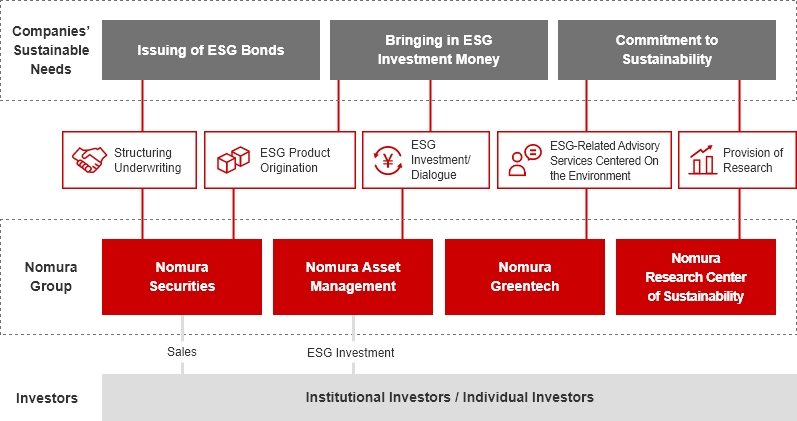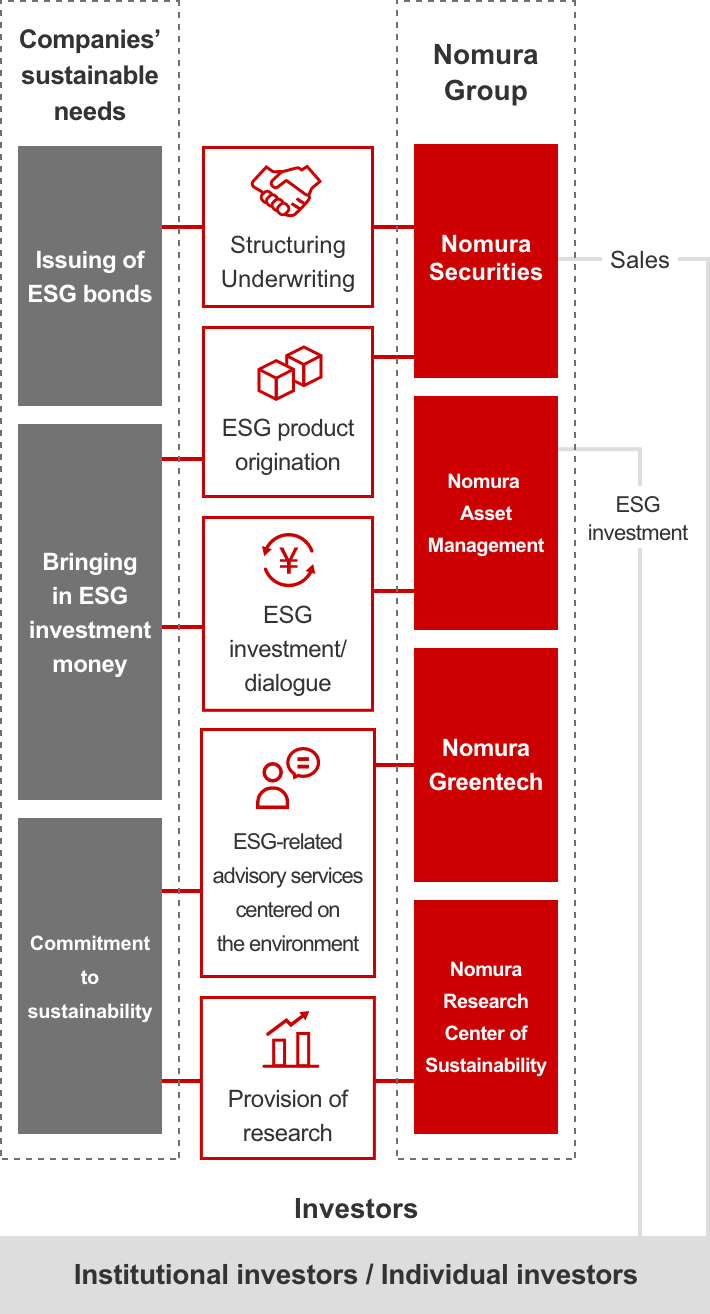 Nomura Group companies will continue to work together across the board with their respective expertise to maximize the collective strengths of the Group to meet the needs of investors and clients and realize a sustainable society.
Our Focus
Special Feature

The Post-Coronavirus World and the New SDG Era
As recognition of the SDGs increases, the issuance amount of SDG bonds comprising green bonds, social bonds, and sustainability bonds, which aim to tackle environmental and social issues, has been continuously increasing. Nomura Group is providing the market with a wide range of information in order to encourage demand for funds among companies seeking to solve challenges and connect them with investors aiming to contribute to society through investment.

Advancing Nomura's Sustainability Research
The Nomura Research Center of Sustainability was established in order to advance research on sustainability and contribute to the realization of a sustainable society through the financial and capital markets. In this feature, we introduce Nomura Group's aims behind the establishment of the center, as well as some comments from a few of the center's external advisors.