Community Affairs
Plogging: Good for the heart, good for the community

Have you heard about the sustainable sport plogging?
Plogging is a fitness trend that originated in Sweden in 2016. A combination of jogging and the Swedish term "plocka upp" meaning to pick up, it involves picking up trash while jogging.
Plogging incorporates squatting down to pick up trash, making for a more effective workout than jogging alone. Not only is it good for your health, helping you build up strength and providing stress relief, it is also good for the environment. Spreading to over 100 countries in the past 5 years, plogging is the sustainable sport of the future.
Employees at one of our Nomura Securities retail branches in Okayama City took on a plogging challenge to support the city's social and environmental initiatives, in addition to contributing to its economic development through our business. Employees, together with their families, jogged an approximately 3-kilometer course in the city while picking up trash.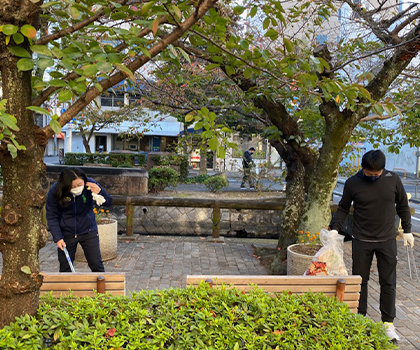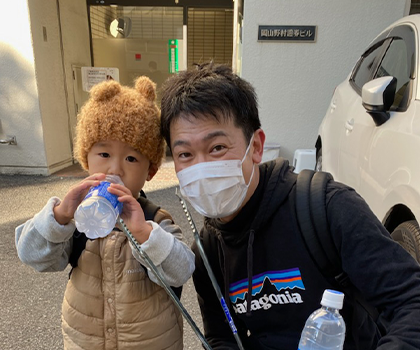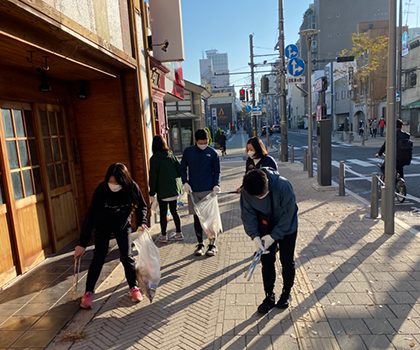 Okayama is the capital city of Okayama prefecture located in western Japan. The city was designated an "SDGs Future City" in 2018 under a Japanese government project to promote local government SDG initiatives.
What are SDGs Future Cities?
Under this initiative, local governments engaged in comprehensive efforts to promote the SDGs, and that possess strong potential to create new economic, social and environmental value and realize sustainable development are selected as an SDGs Future City. By promoting successful initiatives undertaken by these cities, the project aims to enhance regional revitalization. As of 2021, there are 124 SDGs Future Cities.
Source: Cabinet Office, Government of Japan
SDGs Goals
Stories List