We provide a variety of advisory and capital-raising solutions to corporations, financial institutions, private equity, governments and public-sector organizations around the world. Collaborating across geographies, industries and products, we provide comprehensive and innovative financing, advisory and risk solutions to our clients.
Our Products
Mergers & Acquisitions

We act as a financial advisor to identify and facilitate strategic merger and acquisition, sale of business or alliance opportunities for our corporate, financial institutions and sponsor clients. Our dedicated M&A teams in Asia, EMEA and the Americas work across borders and time zones to deliver holistic support to our clients globally.
Capital Raising

In Equity Capital Markets, we originate and execute equity and equity-linked transactions, including IPOs, rights issues, accelerated bookbuilds and convertibles.
Our Debt Capital Markets team helps clients execute local and foreign-currency debt transactions with specialized teams servicing financial institutions, corporates, public sector agencies and sovereigns.
In Acquisition and Leveraged Finance, we arrange financing for leveraged buyouts and corporate acquisitions along with on-going refinancing needs using a variety of debt products.
Solutions

An integral part of Investment Banking, our Solutions teams apply a broad range of Fixed Income solutions, Equity related solutions and Insurance solutions to address the various risks faced by clients.
We are also dedicated to understanding the capital and risk management needs of insurance companies and developing cutting-edge Insurance Solutions to help them respond to these challenges. These include securitization products, structured reinsurance and derivative hedging solutions for complex insurance-specific asset and liability risks.
Sectors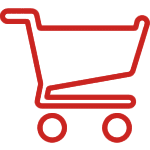 Consumer / Retail
Industrials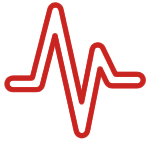 Healthcare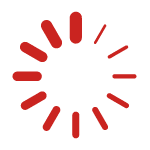 Natural Resources
& Power
Telco / Media /
Technology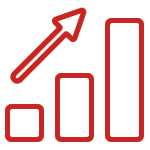 Financial Institutions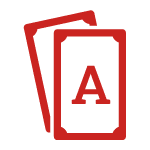 Real Estate / Gaming /
Lodging / Leisure
Financial Sponsors
Connecting Markets
DCM

European Commission (European Union)
NextGenerationEU Bond Offering

€12.0bn

September 2022

M&A

Softbank Group

's Sale of SB Energy to Toyota Tsusho

Undisclosed

February 2023

DCM

Korea Development Bank

$2.0bn

February 2023

M&A

Japan Industrial Partners' Takeover Bid for the Entire Share Capital in

Toshiba Corp

JPY2.1tn

March 2023

M&A

Sale of 50% Stake in X-Elio Energy (Spain)by

KKR

(US) to Brookfield Renewable Partners (Canada)

Undisclosed

March 2023

ECM

Japan Post Bank
Global Follow-on Offering

JPY1.2tn

March 2023

ECM

SBI Sumishin Net Bank
Global Initial Public Offering

JPY57.2bn

March 2023

M&A

Pattern Energy Group

(US) Sale of Green Power Investment Stock to JERA and NTT Anode Energy

JPY300bn

May 2023

ECM

Agilon Health (US)
Follow-on Offering

$1.9bn

May 2023

DCM

Toyota Motor
Sustainability Bond Offering

JPY100bn

May 2023

ECM

Tokyu Corp.
Euro-Yen CB

JPY61.5bn

June 2023

Acquisition & Leveraged Finance

Hub International (US)
Refinancing

$6.9bn

June 2023

ECM

Socionext
Global Follow-on Offering

JPY185bn

July 2023
Awards & Recognition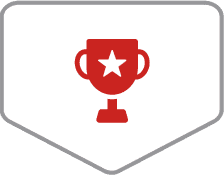 House of the Year
Refinitiv
DEALWATCH AWARDS 2022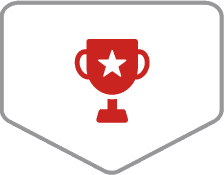 Investment Bank of the Year
for Sustainable SSA
Financing
The Banker
Investment Banking Awards 2022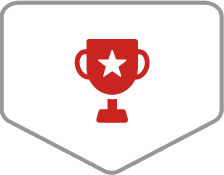 Yen Bond House
of the Year
IFR Awards 2022
League Table
Japan M&A
Financial Advisor
Deal Value
($m)
Share
(%)
# Deals
1
Nomura
27,478
17.1
84
2
Morgan Stanley
25,206
15.7
40
3
UBS
23,158
14.4
14
4
JP Morgan
21,610
13.4
18
5
Sumitomo Mitsui Finl Grp Inc
19,969
12.4
61
Source: Dealogic (2022/1/1 - 2022/12/31)
JAPAN ECM
Bookrunner
Deal Value
($m)
Share
(%)
# Issues
1
Nomura
4,446
24.8
37
2
Daiwa Securities Group Inc
3,074
17.2
41
3
Morgan Stanley
3,015
16.8
19
4
Mizuho Financial Group
2,244
12.5
43
5
Goldman Sachs
1,828
10.2
2
Source: Refinitiv (2022/4/1 - 2023/3/31)
JAPAN DCM
Bookrunner
Deal Value
(¥bn)
Share
(%)
# Issues
1
Mizuho Financial Group
3,818
25.5
589
2
Nomura
3,508
23.4
622
3
Daiwa Securities Group Inc
3,423
22.9
567
4
MUFG
2,206
14.7
455
5
SMBC Nikko
908
6.1
150
Source: Capital Eye (2022/4/1 - 2023/3/31)