Supporting Growth Industries

To revitalize Japan's regional areas, the Nomura Group is drawing on its network and specialized know-how and is undertaking innovative projects in areas that include agriculture and medical services. Nomura identifies projects where funds are needed and supports the growth of industries that will promote sustainable development in the medium-to-long term.
Helping Revitalize Regional Economies through a Broader Approach to Agribusiness
Agribusiness is the central theme embodied in the first two United Nations Sustainable Development Goals: "No poverty" and "Zero hunger." It encompasses a wide range of critical issues concerning water resources, forestry and marine resource preservation, food waste and the supply chain, as well as consumer spending patterns, making the industry key to realizing a sustainable world. Agribusiness offers a significant opportunity for the revitalization of regional economies in Japan. This is because of the hidden potential it offers as a pillar of Japan's industrial policy for promoting sixth-order industrialization with agriculture, forestry and fisheries industries. The Nomura Group is supporting the growth of community based agricultural industries through Nomura Agri Planning & Advisory Co. Ltd. (NAPA) by leveraging the financial services know-how and information gathering capabilities of Nomura's nationwide branch office network. NAPA utilizes expertise gained from experimental farms located in Chiba and Hokkaido to support companies that are newcomers to agriculture, to assist in the development of new agricultural business models to do marketing to encourage exports of agricultural and marine products and to host seminars.


Relocation and Redevelopment of Wholesale Markets and Consultation on Export Hubs
Wholesale markets throughout Japan have been undergoing redevelopment and adopting new strategies amid rapid changes in the food distribution industry. Since 2016, NAPA has been assisting Narita City with plans to relocate Narita Wholesale Market close to the Narita International Airport. In addition to drawing up a master plan, NAPA helps promote the project in various ways with the aim to open the new market in 2020, expand wholesale market distribution and make the new market a hub for agricultural and fisheries exports from Japan. With NAPA's support, the Narita council for the promotion of agricultural and fisheries products did a test marketing of fisheries imports and exports between the Narita Wholesale Market and Rungis International Market in France, the world's largest wholesale market. NAPA will continue to support leading initiatives that contribute to the growth and revitalization of agribusiness.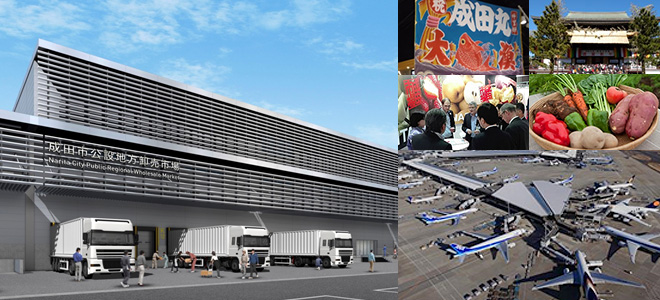 Nomura Agri Planning & Advisory Co., Ltd. Website
Establishing an Agribusiness Model for Future Generations (Stakeholder Dialogue)
Taking Part in Commercialization Projects through Industry-Academia Partnerships
The Nomura Group considers the lack of accumulated expertise in commercialization as a major issue facing today's industry-academia partnerships. To solve this, the Nomura Group is committed to proactively providing the know-how that it has accumulated over many years in the field. In April 2013, Nomura Holdings and Nomura Securities were recognized as "Project Promoters" for the Ministry of Education, Culture, Sports, Science and Technology's "Program for Creating STart-ups from Advanced Research and Technology" (START). Under this program, Project Promoters partner with universities to cultivate their research and development into viable businesses. To that end, the Nomura Group is fully utilizing its network and functions to create the new industries and new markets of the future.
Helping Revitalize Regional Medicine through Healthcare Initiatives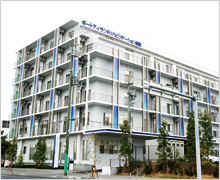 The healthcare industry in Japan is expected to grow on the back of the country's slowing birthrate and aging population, but the industry also faces serious social challenges, such as how to strengthen its management structure and improve its financial standing. The Nomura Group is helping to secure the safety of regional medicine, revitalize regional economies and generate employment opportunities through healthcare and nursing care consulting and the provision of financial solutions by Nomura Healthcare Co., Ltd.
Project for Supporting Revitalization in Fukushima
The Fukushima Branch is providing many kinds of assistance to local governments as well as universities and other interests. The aim of these activities is to promote recovery from the 2011 earthquake disaster and revitalize the regional economy. In FY2013/14, Nomura began to cooperate with Fukushima Prefecture in disseminating related information, and has assisted local governments in preparing economic revitalization plans.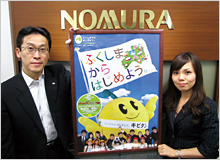 Supporting the Establishment and Management of Regional Funds
The Nomura Group has been involved in the establishment and management of funds by regional banks, such as Akita Bank's "Akita Regional Revitalization Assistance Fund No. 2", "Akita Regional Revitalization Assistance Fund No. 3" and Yamagata Bank's "Yamagata Regional Growth Fund." Nomura also invests in university startups with superior environmental technologies, growing companies, as well as new local electric companies established for local consumption. We will continue to support businesses that contribute to regional revitalization to help promote regional development.