Initiatives to Foster Awareness of the SDGs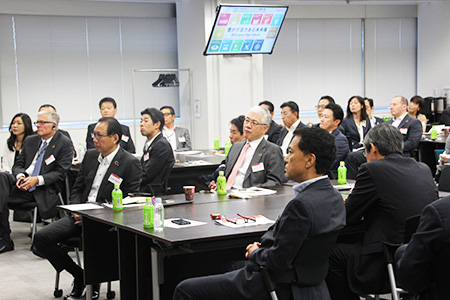 In September 2018, we conducted group work on the subject of the SDGs in the Nomura Group Executive Meeting to examine the association between our long-term vision (Vision C&C) and the SDGs. The participants discussed how the SDGs can be viewed as a business opportunity to enable Nomura to build a robust operating platform for sustainable growth, and presented what they discussed.

Starting in 2018, we also conduct a hands-on SDGs training program for managers working in Corporate divisions in each region. We will continue to further our initiatives to foster greater awareness of the SDGs among managers.
In addition, we hold regular SDG workshops for employees. Previous guest speakers have included Kaoru Nemoto, Director of the United Nations Information Center Tokyo, and Ryobun Santo, a biology teacher at a private high school and an advisor to NPO Think the Earth SDGs for School. Employees who have taken part in the workshop have made comments such as, "I consider our future mission to be that of creating business that will contribute to the achievement of the SDGs." Through our employee workshops, we will work to raise awareness about the SDGs throughout the entire Group.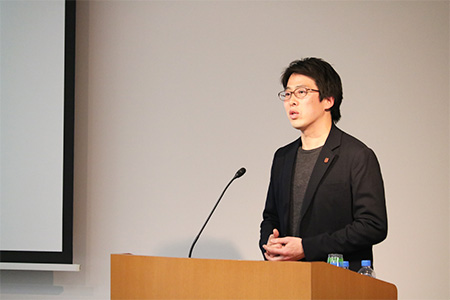 Ryobun Santo, advisor to Think the Earth SDGs for School (March 2019)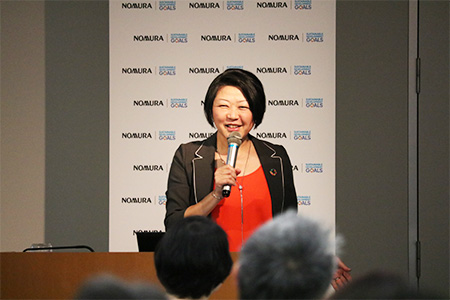 Kaoru Nemoto, Director of the United Nations Information Center Tokyo (April 2019)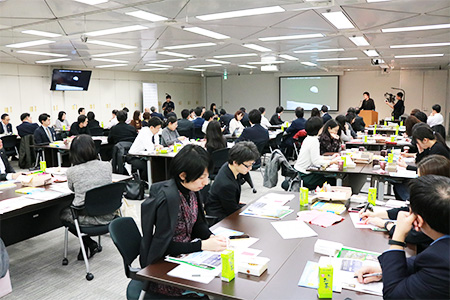 Workshop