Initiatives to Address Youth Unemployment in the UK
The UK's youth unemployment rate stands at its highest level in the last 25 years, while London has seen its population of NEET (Not in Education, Employment or Training) between the ages of 16 to 24 jump to an estimated 120,000. The Nomura Group's London Office is working to address this issue together with a local NPO as part of its philanthropic activities. Stakeholders from both inside and outside the company came together to discuss the topic of youth unemployment and Nomura's initiatives.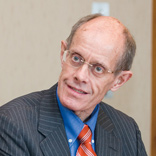 Mike Tyler MBE
Director
Tower Hamlets Education
Business Partnership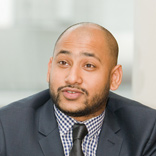 Imdadur Rahman
'Passport to Employability'
Project Manager
Tower Hamlets Education
Business Partnership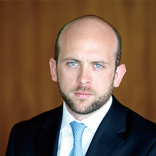 Anthony Harte
Head of Community Affairs, EMEA
Nomura International PLC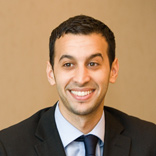 Sofian Amrani
Finance Division, Nomura International PLC
Former Oaklands Secondary School pupil
Major Societal Issues in London
Tyler:The key issues within the region and specifically urban centers are around disengaged youth, unemployment and lack of social mobility. The problems of youth unemployment stem from a variety of reasons but all contribute to creating a lost generation of talent and holding young people back from fulfilling their true potential.
Nomura's Initiatives to Address These Issues
Rahman:Through working closely with Tower Hamlets Education Business Partnership and funding, through The Nomura Charitable Trust our 'Passport to Employability' program, Nomura is committed to engaging with young people before they reach the NEET stage. The program is designed to familiarize and prepare young people for the world of work and help to raise their aspirations and confidence levels.
Harte:Some of the neighborhoods adjacent to Nomura's office in London face very high levels of deprivation, so all our community affairs activities support the most vulnerable in society. However, Nomura alone cannot resolve all the social issues that are present in our local communities, but through developing strong partnerships with the voluntary sector, Nomura is making a positive difference to those most in need. In addition, by working closely with peers in the financial sector, we have identified streams of our giving so we can maximize the impact we are making. For Nomura, this includes addressing the aspirations, attainment and employability of disadvantaged young people.
Leveraging the Skills and Professional Knowledge of Nomura Employees
Harte:We know that to make a significant contribution to the voluntary sector, our involvement needs to extend beyond just financial contributions. Our diverse workforce in London has a wide range of skills, expertise and knowledge that can be used to inspire a generation of disadvantaged young people to help them reach their full potential and achieve their goals. Across the organization frequent workshops and activities that support the employability potential of young people take place at Nomura, including mock interviews and CV writing. Nomura employees help break down barriers and change misconceptions about working in the City of London through advice, support and guidance to the young people.
Amrani:I attended Oaklands Secondary School (one of Nomura's UK school partners) before gaining employment at Nomura. Working for Nomura now, I was keen to give something back to my local community and as such joined one of the school partner schemes at Oaklands Secondary School where I visited the school every two weeks to work with a small group of students during their lunch hour. Subsequently to this I took up a mentoring role with a young student at the school who now has expressed an interest in the graduate scheme at Nomura.